Our backlit onyx collection elevates natural stone to the next level
Our backlit onyx collection is both innovative and unique. We take beautiful, natural stone and illuminate it from behind to create a stunning piece of décor, the likes of something that you have never seen before.
Using onyx in your interior will create a beautiful, decorative element to your room design, but once we illuminate onyx from behind a very different dimension to the stone is created. This combination of natural stone and high quality lighting creates a dramatic effect that will enrich your interior.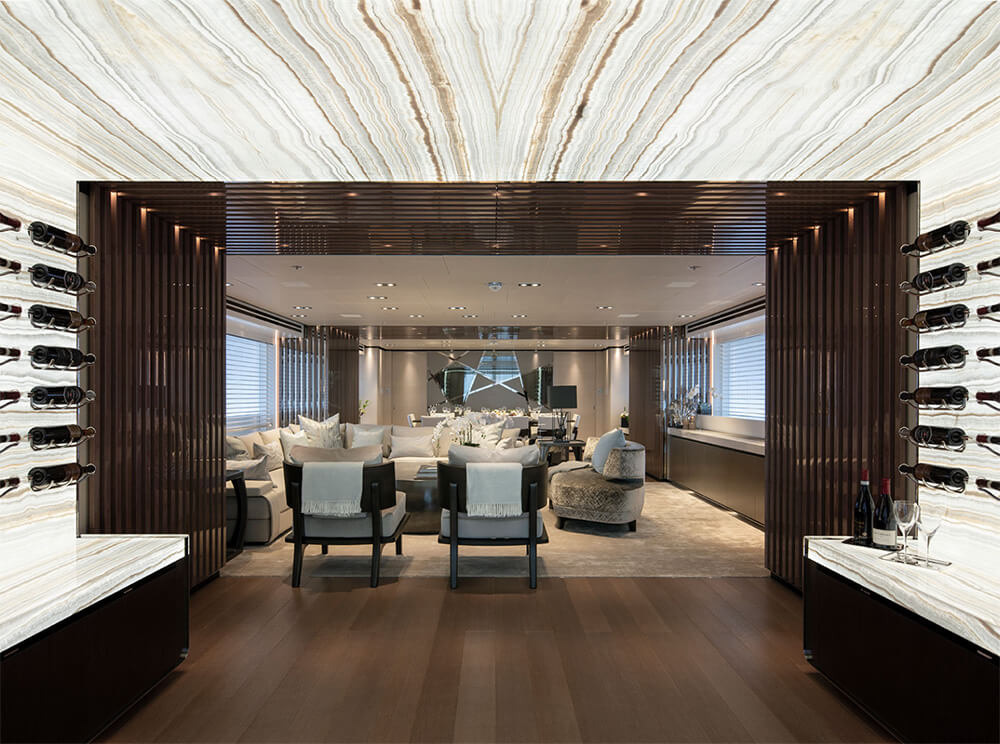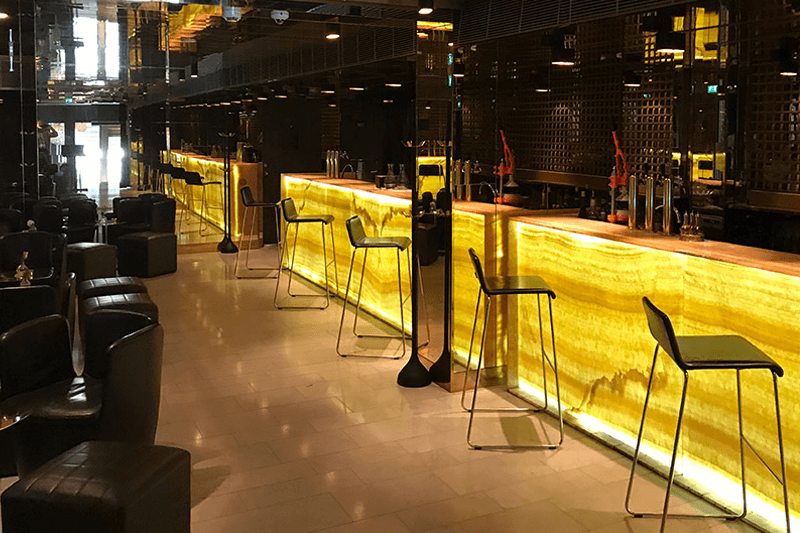 Natural stone remains one of the most luxurious materials for high end interior design. It is adored by designers because of the unlimited choice and demanded by clients for the opulence it displays. Quite simply, there is no other material like natural stone.
Sheerstone takes natural stone to another level using a patented veneering technique which reduces the standard thickness of stone from 20mm to 5mm and fusing it to glass. This creates translucency to a wider range of stones including onyx, marble, and granite.
Onyx is a highly desirable material choice due to its endless variations in colour, pattern and translucency. Natural onyx is also one of the most beautiful natural materials the World has to offer. However, natural variations in shades, tone and depth, plus the physical properties and availability of the material, makes sampling extremely difficult. As can be seen from the image below, onyx demonstrates a high degree of variability and it is simply not possible to select an onyx material from a small sample due to the inherent variation that onyx displays.
*Other designs are available on request, subject to minimum order quantities.
As you will hopefully appreciate onyx is an expensive material and samples of these materials are only offered on a sale or return basis and are charged out at a deposit of GBP 200 or USD 250 per sample.
Shipping to a UK address is included but outside the UK the shipping costs is at the client's expense. If the samples are returned undamaged using the original packaging the deposit is returned. The process of paying the deposit is via PayPal